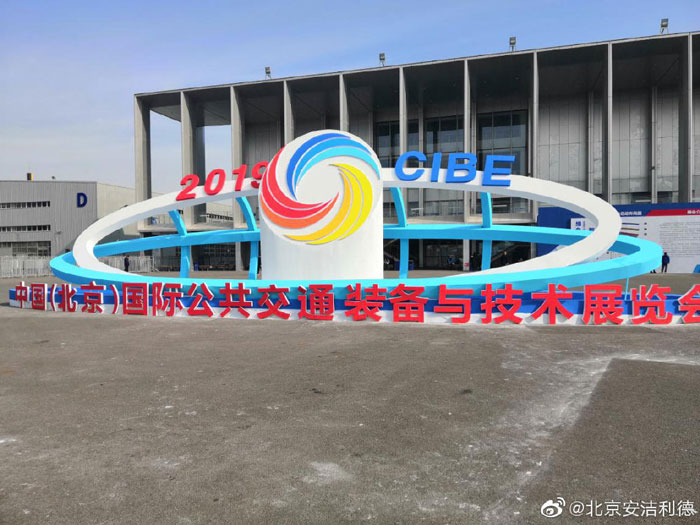 On November 1, 2019, led by China road transport association urban passenger transportation branch, joint industry organizations, Beijing public transportation holding (group) co., LTD., to undertake the 2019 China (Beijing) international exhibition on public transportation equipment and technology (hereinafter referred to as "2019 bus equipment and technology") also in Beijing international exhibition center grand opening, The exhibition lasts for three days. The theme of this exhibition is "Green travel and Intelligent Transportation", which is undoubtedly a gluttous feast focusing on high-tech achievements of public transportation industry at home and abroad!
  Angelet just participated in the Busworld exhibition in Belgium in October, and brought many of its products to Beijing to participate in the event.
  As China's traffic safety, energy saving, environmental protection technology industry leader, the green technology event a majorjle DE brings many security, environmental protection, flame retardant insulation noise reduction material, leading to bring forth one's experience of green science and technology as the public transport industry, help national intelligent traffic system, for the majority of bus and passenger car companies to provide professional security products. This exhibition, Angeride not only brought S series products known for sound absorption and noise reduction, but also brought two new materials known AS "flame retardant expert" -- nano fire blanket and AS-C series products, which attracted many leaders and new and old friends in the industry to stop and visit.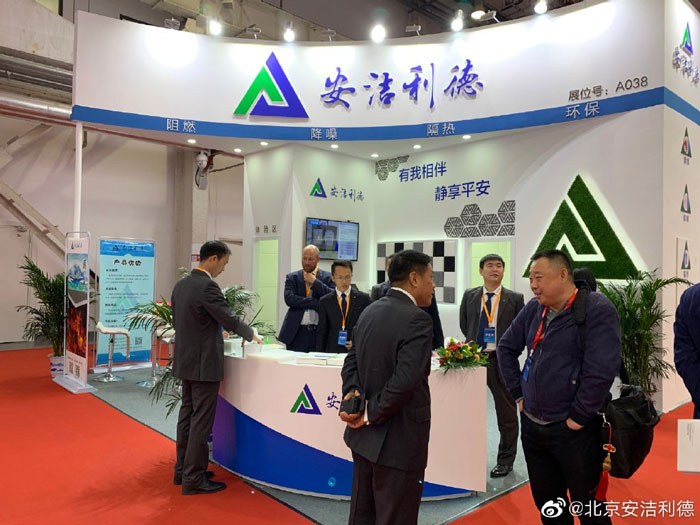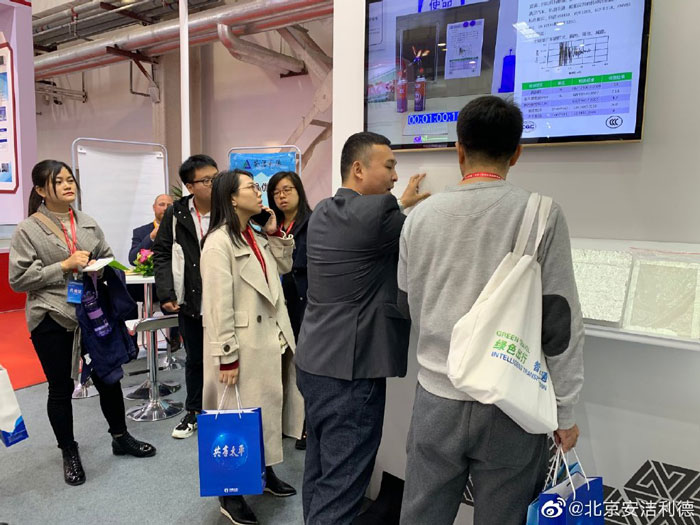 Angelet booth
  Nano fire blanket combustion test
  In addition, Angelet's main flame retardant materials represented by nano fire blankets and AS-C series products are also a major feature of this exhibition. These two kinds of new composite material with its excellent fireproof performance attracted the attention of many participants, the two products fully meet the China passenger car flame retardant standard GB 8410-2006, completely meet the automotive, rail transportation and other special industry standard requirement of the combustion characteristic, high flame retardant, resistance to high temperature, there is a huge application value of insulation flame retardant materials.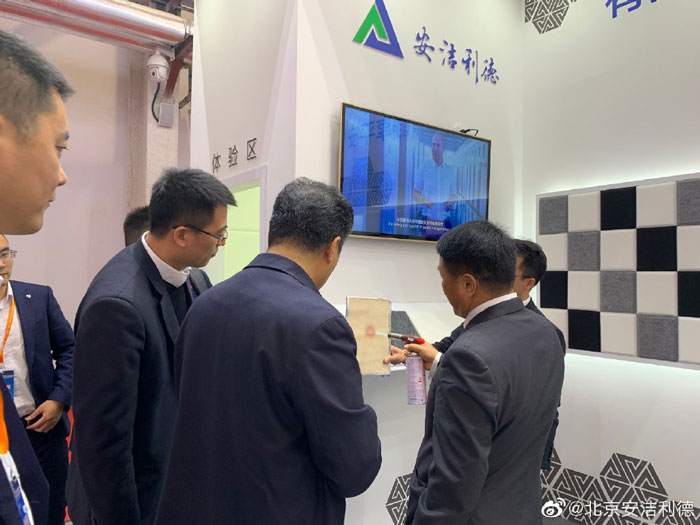 Combustion test of AS-C series materials
  In recent years, with frequent bus accidents, bus safety issues are increasingly concerned, through a variety of ways to effectively curb fire, for the people's life and property protection means are increasingly diversified, fire alarm system, bus fire extinguishing system and so on. In the pursuit of safe and comfortable ride experience, but also put forward higher requirements for energy conservation and environmental protection. Now, Angelet with S series products appear in the public transport equipment exhibition, S series products with its excellent fire performance, efficient heat insulation, excellent sound absorption noise reduction attracted attention. At the same time, it is harmless to human body, environmentally friendly and recyclable, and easy to cut and assemble. The experience area paved with S series products attracted many visitors to stop and experience. If you need sound absorption and noise reduction solutions, this product may bring you a comfortable quiet experience.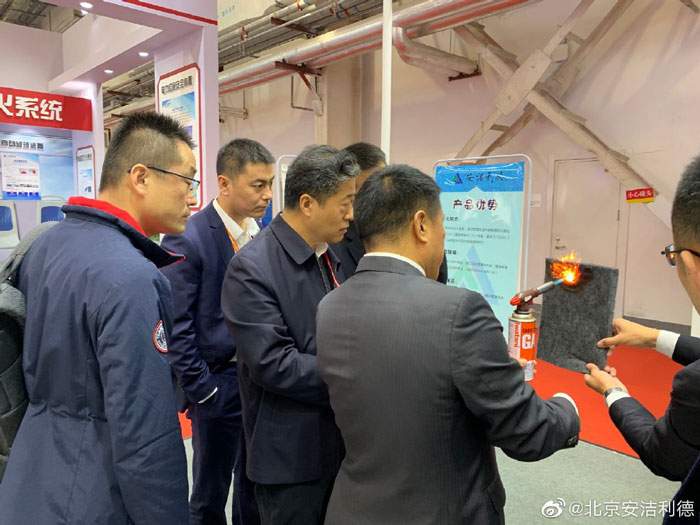 Participants will experience the noise reduction effect in the leadership experience area
  Angelet has always been in the forefront of flame retardant noise reduction technology innovation, with leading technology and products to provide safety, energy saving, environmental protection solutions for the transportation industry, to help the industry transformation and upgrading and innovation breakthrough. In the future, Angelet will continue to respond to the national policy trend, research and develop more safe, energy-saving, environmental protection products, quality first, green development, help urban traffic to achieve green and sustainable development.