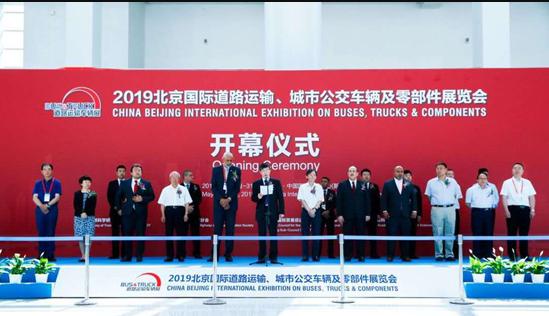 On May 29, 2019, with the theme of "Smart Leading green Travel", the 2019 Beijing International Road Transport, Urban Bus and Parts Exhibition (hereinafter referred to as "Road Transport Vehicle Exhibition") was officially opened in China International Exhibition Center (New Hall). More than 200 enterprises from all over the country gathered here. Involving Yutong Bus, Jinlong Bus, and other vehicle manufacturers, with Oukejia, Evergrande Power as representatives of many parts enterprises. Executives, department leaders, road transport enterprises and other leaders and guests of the passenger transport industry gather here to discuss the industry policy orientation and the pulse of future development and change, and explore the progress and application trend of cutting-edge technology.
  At this exhibition, Beijing Angelet Technology Co., Ltd. exhibited flame retardant sound insulation materials, which once again demonstrated Angelets excellent performance in the field of flame retardant heat insulation. Angelet, as a leader in the application of automobile safety and environmental protection technology, has been committed to the field of bus safety, constantly improving its own technical level, the pursuit of excellence in quality, to escort the safe operation of buses. The exhibition a majorjle DE again with more flagship product appearance in road transport vehicles, compared with before, the product is ever again innovation, both in terms of noise, thermal insulation products, or oxygen index, smoke density, etc., are better than previous products, this operation will provide strong support for passenger safety, Accord with Angelet's original intention and concept of bus safety operation and green environmental protection.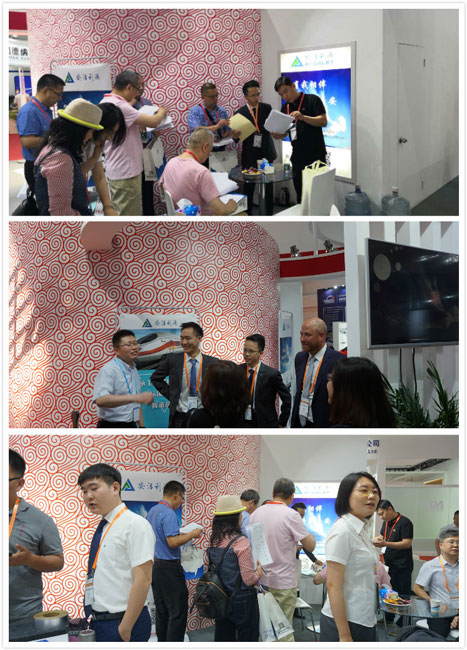 Angelet booth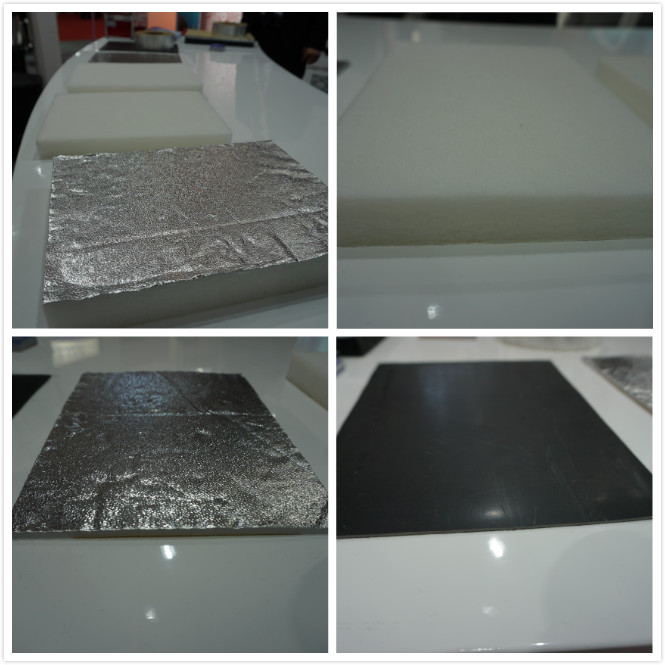 Part of Angelet products display
  At the beginning of 2012, Angelet began to integrate global superior resources and set up a joint venture factory in China in 2017. It has made outstanding achievements in material insulation, flame retardant, noise reduction, sound insulation and other aspects, and has been widely used in various bus industries and bus companies, winning wide recognition in the industry. According to incomplete statistics, more than 40 electric vehicle fire incidents have occurred in China in 2018. Since its establishment, Angeride has been committed to the safety, energy saving and environmental protection of the transportation industry, developing new environmental protection materials such as flame retardant, heat insulation and noise reduction, providing a strong guarantee for the safe operation of buses. This year, Angelet along with the product quality of continuous optimization, in the bus fire insulation, high temperature insulation of the battery compartment has also made outstanding achievements. In this exhibition, Angelet also exhibited two new types of heat insulation and fire protection materials, including heat insulation board and fire blanket, and appeared in the "2019 Dual-use flame retardant, heat insulation, high temperature resistant New Materials Forum" in April. High-performance flame retardant fiber and high temperature resistant protective fabric left a deep impression on everyone with its excellent performance. And with its "standard, intelligent beyond" the theme of attention. During the exhibition, the traffic industry on the current situation of automotive materials and the future direction of the development of automotive materials for communication and discussion, on the existing materials expressed their views, negotiate cooperation, benefited a lot.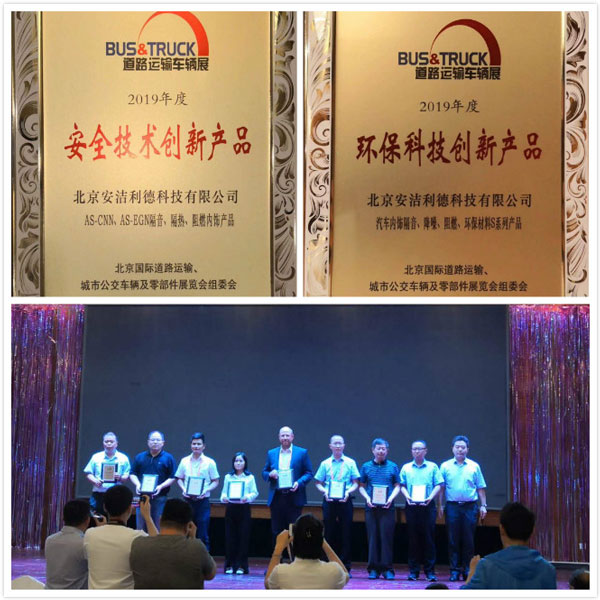 In the evening, the award dinner of 2019 China Road Transport Vehicle Exhibition was held in the auditorium. Angelet won the "2019 Annual Safety Technology Innovation Product Award" and "2019 Annual Environmental Protection Technology Innovation Product Award" of 2019 Road Transport Vehicle Exhibition. In the future, Angelet will continue to deepen technical innovation, develop more excellent performance, in line with industry standards can be widely used in the automotive industry products, escort the bus industry, in the field of flame retardant, noise reduction, heat insulation for deeper exploration and exploration.